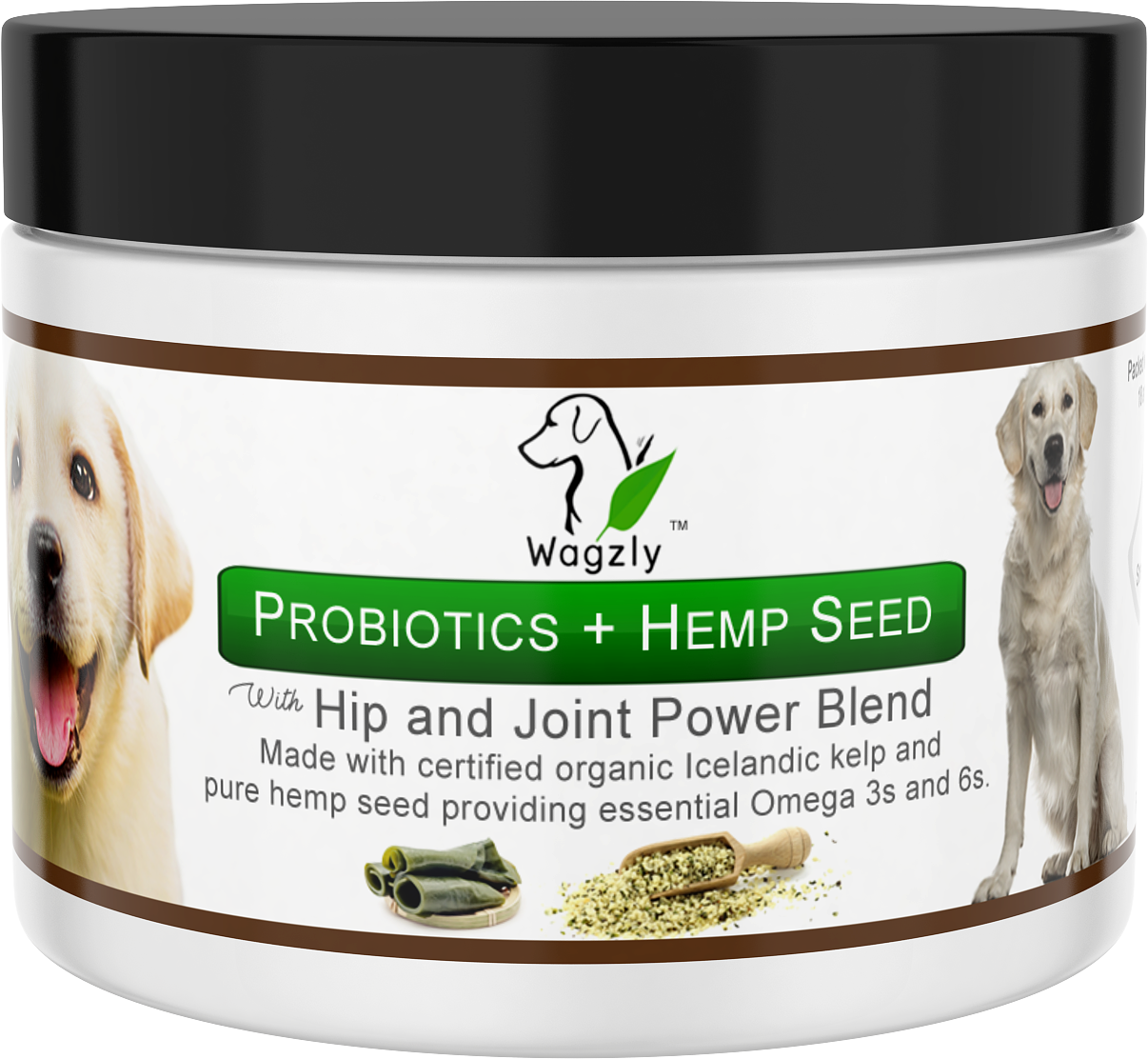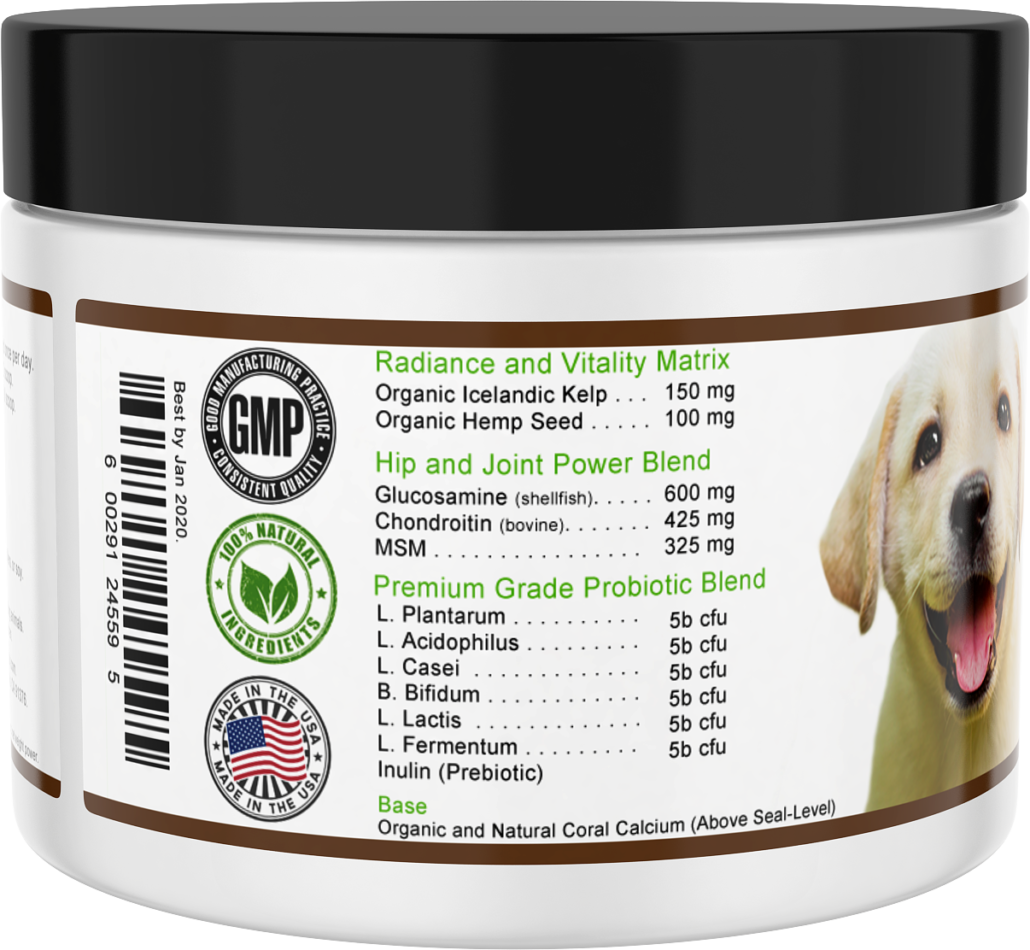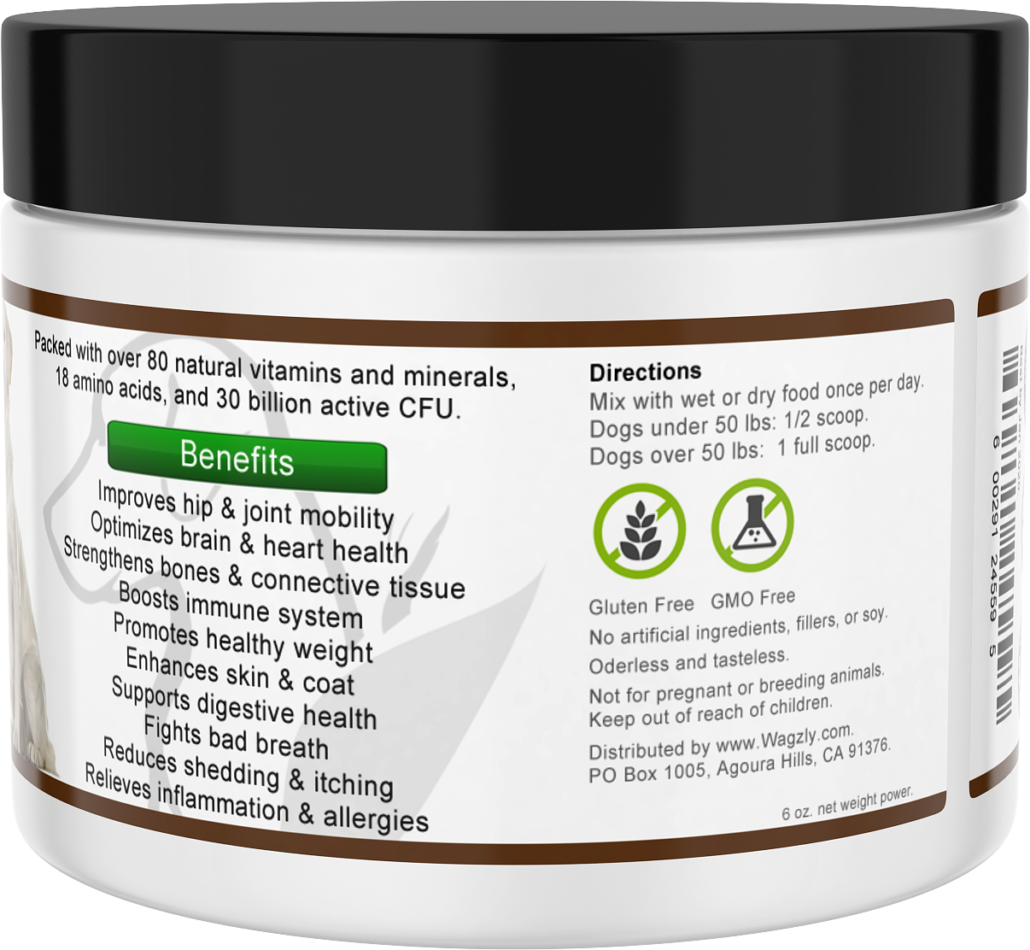 All-In-One Daily Nutrition for Dogs
with Probiotics, Hemp, Wild Harvested Icelandic Kelp, and Essential Vitamins and Minerals
Featuring pure Hemp Omega 3s and 6s, 30 billion active probiotics CFU, wild harvested Icelandic Kelp, proven Hip and Joint nutrients, and 80+ vitamins and minerals, this organic formula gives dogs everything they need for daily well being and optimized health. Made for dogs of all ages and breeds to make them feel their best and add years of happiness to their lives.
| Body Weight | Daily Amount |
| --- | --- |
| Under 50 LBS | 1 scoop |
| 50+ LBS | 2 scoops |
Organic wild harvested Icelandic kelp, organic hemp seed; Hip and Joint Power Blend: glucosamine, chrondroitin, msm; Advanced Probiotics: l. plantarum, l. acidophilus, l. casei, b. bifidum, l. lactis, l. fermentum, inulin (prebiotic); organic base: coral calcium (above sea level). No artificial colors or flavors, no gluten, no wheat, no soy, no GMO.